Dr. Ir ( HC ) Ciputra
"There is nothing more rewarding than changing people's live for the better..."
Ir. Ciputra is the founder and the chairman of Ciputra Business Group. Ir. Ciputra graduated from Bandung Institute of Technology in 1960 with a bachelor degree in Architectural Engineering. On 1 March 2008, Ir. Ciputra received an honorary doctorate degree (HC) from University Tarumanagara for his contributions and dedication to Indonesian property development with a visionary entrepreneurship spirit.
Dr. Hc. Ir. Ciputra has established several companies. He is also the founder of PT Pembangunan Jaya established in 1961 and PT Metropolitan Development Tbk established in 1971. Currently, he serves as Commissioner in these two companies separately. In addition, he has been President Commissioner in Ciputra Business Group since 1994. He also has been president in PT Jaya Real Property since 1995. He also serves as President Commissioner in PT Ciputra Development Tbk and PT Ciputra Surya Tbk.
Dr. Ciputra is most well known for innovative large-scale township development in South East Asia. His name is synonymous with property and success. He is a man who has devoted his life to the development of Indonesia and the betterment of life for the community. He has received many awards given by the Indonesian Government as well as international institutes.
Dr. Ciputra is also well known as a philanthropist. For him, being a donator for society is part of being an entrepreneur's life. He has established various social foundations. He established Indonesian Architect Association. He is the founder and the first president of Indonesian Real Estate Association (REI).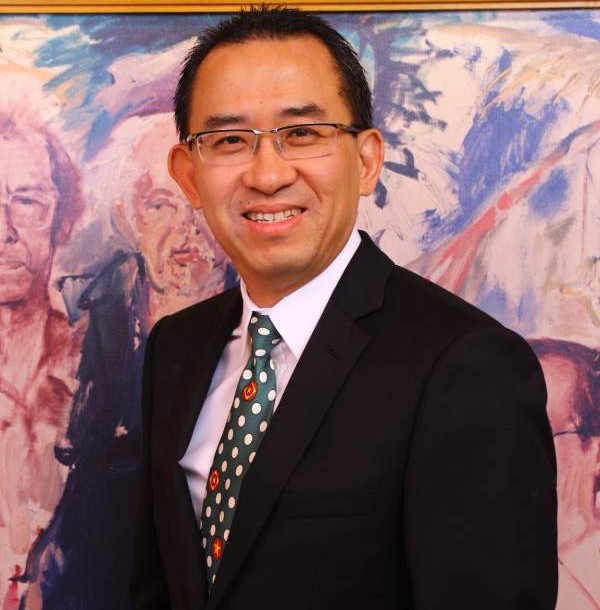 Harun Hajadi
"There is nothing more rewarding than changing people's live for the better..."
Mr Harun Hajadi started his career as an Assistant Investment Analyst for FOX Group, Montgomery Realty Investors, USA from 1984 to 1986. He joined Ciputra Development in 1998 and has served as Director since 1990. Currently he is the President Director of PT Ciputra Surya Tbk and Vice Chairman of the Infrastructure, Property and Transportation Committee in AEI.
He earned his BA in Architecture from the University of California, Berkeley in 1985 and a master's degree in Business Administration of Finance and Real Estate from the University of Southern California in 1998.